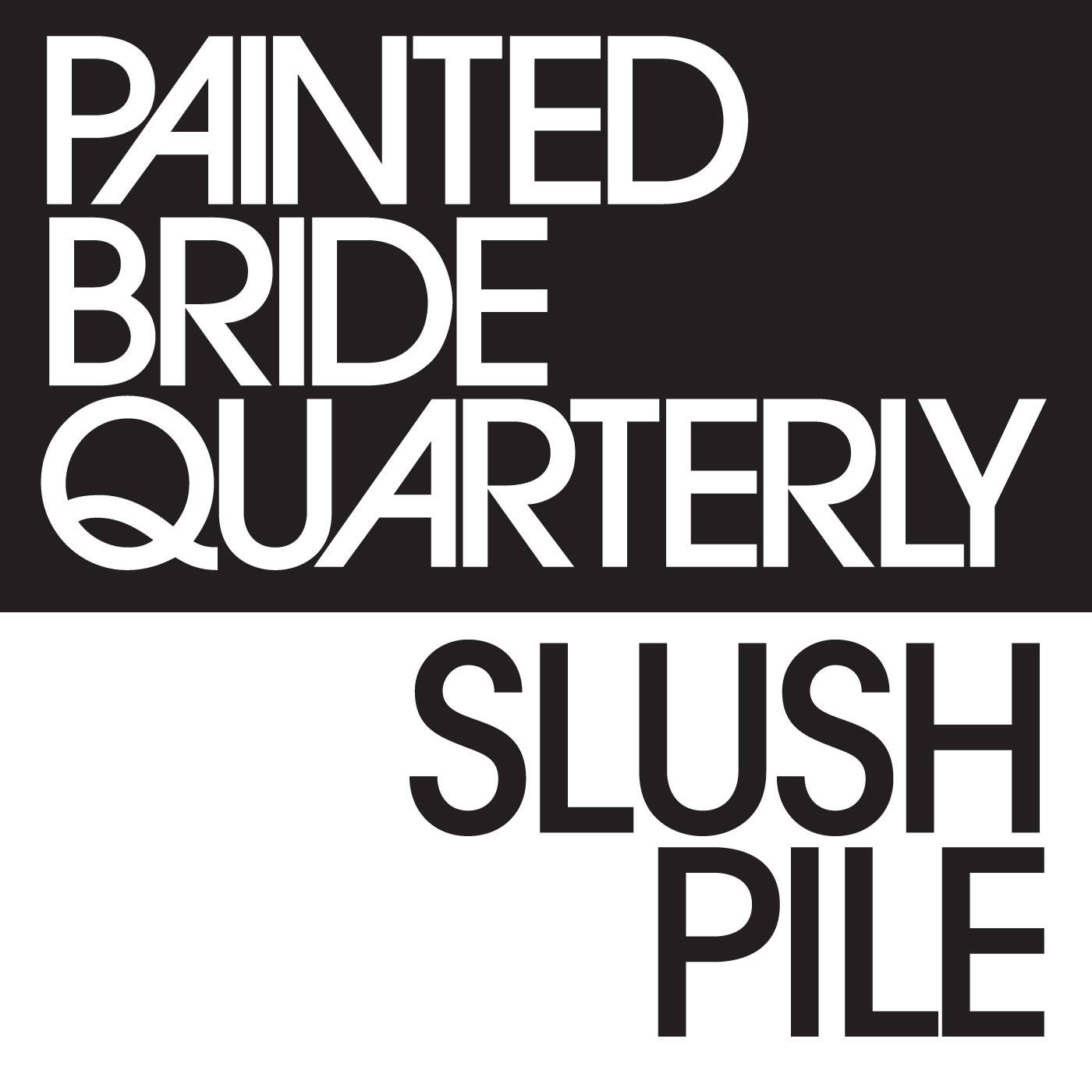 This week, we are bringing you an extra special podcast! That's right, we recorded LIVE for the first time ever at Philly's PodFest in the National Liberty Museum. Well...most of us. Marion joined us via Zoom from chilly Cork, Ireland, instead of her usual home base of Abu Dhabi. However, everyone else was on stage in front of old, and new, Slushies! Jason Sneiderman traded up his yellow Parsons table in New York for a yellow Honda, to join us in the flesh. On the other hand, poet and professor Laura McCullough joined us by way of a blue Honda. (And no, Honda did not sponsor this podcast. Unfortunately…) Lastly, present were: Kathleen Volk Miller, Tim Fitts and Joseph Zang (who for once, had the opportunity to just sit back instead of pulling all the strings behind the scenes).
Okay, now onto the incoherent babbling and "sweaty festivities."
Jason reminisced on how he came to join PBQ, back in the dinosaur ages of the early 2000s, when he was a graphic designer finding his way in the world.
Next, we discussed how online publications were looked down on back in the day. In fact, Jason pointed out a huge contrast to publications today, from online posts being as good as sticking flyers on a bulletin board, to "if it didn't happen online, it didn't happen." Now, podcasting has caught on with just as much speed as online journals. That is why Slush pile has become one of our most prized platforms, as it's given us the opportunity to broadcast our democratic process that takes place behind the scenes.
Joe expressed hopes that our podcast has made submitters realize that we strive to be gate-openers, rather than gatekeepers. In fact, we encourage all writers out there to do what they want with their personal work, first and foremost, and then let people appreciate their ideas. See, we might be more open-minded than you think!
We went on to deliberate over the "Iowa Method." This technique is practiced in "brutal workshops" in which peers talk and give their opinions, while the writer stays silent and bares the heat. Do you, Slushies, believe this method is outdated? Or necessary for growth?
Laura went on to give those who may have received a rejection letter from us, or other publications, some encouragement. She told us a story about how editors messaged her saying they cried over a piece she had written, but funny enough, this came in the form of a rejection letter. The point is that some pieces may need some further revision, but it does not mean they are not worthy of being published, one day. Also, just because your piece does not fit the theme of what one publication is looking for, does not mean another will not fall head over heels in love with it. Laura joined us from an extremely unique position: She had her own poetry discussed on an early episode of Slush Pile.
Jason had the audience rolling in laughter when he told us the story of a friend who received a rejection letter for a children's book. This mother of 2 was told that she clearly had no experience with children.
To conclude our babbling, we encourage writers and readers to visit our "naked meetings," in which you could meet our editors in a relaxed environment. In fact, we have a public reading coming up September 9th, 2019! All upcoming events can be found on our Facebook page (@painted.quarterly).
ON TO THE POEM! BJ Ward was so brave that he allowed us to read his poem, "Madagascar" in front of a live audience. Tim Fitts described this piece as being "so close to being stupid that it's not stupid" and "sentimental without being cheesy." 
We praised the film allusions to Citizen Kane and Solaris. As a matter of fact, Marion said it best: The poem is like an "invitation to think cinematically."
(Side note: When Joe said, "Mad At Gascar," did you find yourself laughing with him, or at him?)
Tim pointed out a possible "Gen X image system" in reference to Van Morrison, Rosebud (Citizen Kane) and... duct tape? Can a generation really claim duct tape?? The popular joke of duct tape might have resurfaced a few years ago, as prom dresses and wallets, made from this magical-fixer-of-all-things, started popping up on social media. It seems the Millennials might have reclaimed it as their own as they've done with Polaroids, high-waisted jeans and anything else to make themselves look more "hipster."
Our podcast came to an end with a vote from not only the usual panel, but the entire audience. Imagine that, a wave--no, a TSUNAMI--of thumb flippin'!
Well Slushies, if you missed this event, your loss.
Just kidding! Look out for another live podcast next year. In the meantime, we'll be back in our regular recording studio every other week. Until then, read on!
BJ Ward is the author of four books of poetry, most recently Jackleg Opera: Collected Poems 1990-2013 (North Atlantic Books), which received the Paterson Award for Literary Excellence. His poems have appeared in Poetry, American Poetry Review, TriQuarterly, The New York Times, and The Sun, among others, and have been featured on NPR's "The Writer's Almanac," NJTV's "State of the Arts," and the website Poetry Daily. He is the recipient of a Pushcart Prize and two Distinguished Artist Fellowships from the New Jersey State Council on the Arts. He co-founded the creative writing degree program at Warren County Community College in NJ, where he teaches full-time.