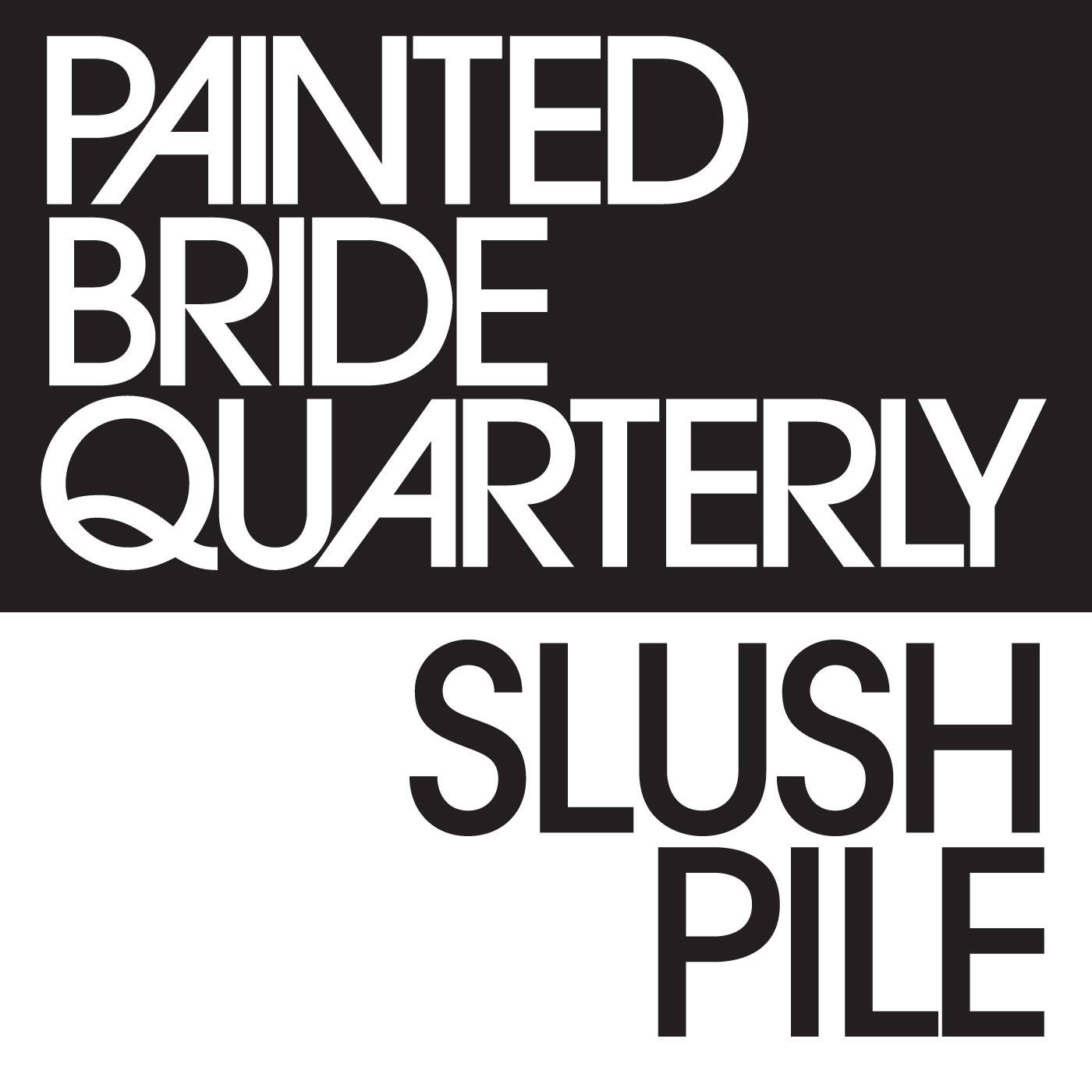 In this week's podcast, we welcomed Samantha from Abu Dhabi to the home team in Philly!
The group was in a celebratory mood for lots of reasons. Did You Know: Tim Fitts is the co-founder of Philly's Home Brew Reading Series, which will not only provide you with free beer, but also, an experience only to be described as a "full blast".
Before we got into the poems, Kathleen could be heard chanting, "I love my job, I love my job." That's right, speak it into existence!
The first of several poems, was written by *robo voice* Stephanie Berger. (Listen to the episode and you'll get it.) "Just To Give You An Idea," is a dense piece with surreal lines. Or according to Jason, "feels like the whole universe. Incredibly expansive and intimate at the same time." Whew! Just take my breath away, while you're at it.
Next up, is a fun read titled, "It Doesn't Hurt That She Is Beautiful." After reading the poem, do you agree that it has "little land mines" or "pop rocks" (or both)? This piece brought a wave of nostalgia amongst the crew. Kathleen was brought back to reading a book by a brook (see what I did there?) as her husband went fly fishing. However, this piece put Kathleen and Tim Fitts at opposite ends and although they did not literally arm wrestle, they did figuratively speaking, as true literary geniuses do to settle disagreements over poetry.
Thirdly was "Below His Monocle" which had us evaluating its depths down to point we were arguing how many exclamation points are too many in a poem. It got so fiery that our sound engineer, Joseph Zang, threatened to cut off Tim's mic!
After they were able to cool down, we continued with "Only Light Where The Leaves Once Were." You just have to read that one yourself to be hit by the fantastic ending.
Dear Stephanie Berger, Tim is begging you to let him use your creative genius for the title of his next set of short stories: How does "Truth, Marrow, Stone and Consequence" sound?
Tune in to hear Jason's sad attempt at French, as he refers to Wallace Stevens', "Le Monocle de Mon Oncle" while Kathleen ups the ante with both The Handmaid's Tale AND The Great Gatsby. Or if you're a Tim Fitts fan, as a person, not an author, although that's okay too, take his advice and read "The Beginning Of His Excellent and Eventful Career" by Cameron MacKenzie.
Finally, listen in to possibly comprehend how we ended discussing monocles in the 21st century. Do you have one? More importantly, do you want one?
Fifteen facts and one lie about Stephanie Berger:
Stephanie

 is a natural born redhead. 
At the age of 1, she drank from a $500 bottle of grand vin Château Latour. 
At the age of 8, she ate a pigeon in a Parisian cafeteria. 

Stephanie

 was raised by not one, but two cultural sociologists.
She is left-handed. 
She is a switch-hitter.
The first poem she remembers writing was called "Dog and Cat Baseball at Sunset."
Her favorite place to write is at the bottom of a canyon or the site of a spring. 
Her favorite herb is tarragon. 
Her favorite sound is suction. 
Her favorite section of an essay is the introduction. 
Her least favorite section of an essay is the body. 
Her favorite goddess is Mnemosyne. 
She once had a 21-year-old cat named Daphne. 
Her partner's name is Alex. 
Her business partner's partner's name is also Alex. 
JUST TO GIVE YOU AN IDEA
Imagine this rock here
is the center of the universe.
Imagine this rock is your belly button.
Divide your body into halves, then quarters,
& then: make a planet. This leg
of our journey will take about 500 years.
I would like to stop & show you why
along the way, but the bones, they're telling us
to keep moving. Seas of femurs, pools
of pelvises, arranged as arrows
& symmetrical suns. Here you find a hole
& make something in it. Your aesthetics reflect
a fear of empty space, a terror of the vacuum,
like a sleeping feline with the face of an owl
& the tail of a snake must be sacrificed.
I returned to the fetal position in the afterlife.
My soul made a circular journey down the river
& up the Milky Way. Now I'm back!
So, let me tell you a little something about caves
& rivers. No one shall pass through but by me.
My belly button is the center of this universe,
a sacred valley, surrounded by mountains
filled with silver so luxuriously. We all
want to look a little richer than we are.
Those ear plugs are a status symbol.
We all know that baby alpaca is cool
to the touch, that eucalyptus towers
above the peaks & helps us breathe
at the site where we can see
the founder of the lightning bolt, that golden
idol with a hole where his heart
should be. A mole on his face in the shape
of Peru. Jesus with a guinea pig laid out
on the table. Mother Mary with coco leaves
puffing out her cheek. Teenage girls grinding
the corn like teeth. I believe in reciprocity:
offering my tears & receiving
your laugh, splitting my body into two
& giving you half. This is the point
where our two valleys meet.
That's why we're in a wind tunnel.
IT DOESN'T HURT THAT SHE IS BEAUTIFUL
As she descends into the canyon, she becomes
the descent, the way an action
can become solid as a steeple.
I can be the downfall of man! That sunburst
of flesh! For I am
the moment the desert meets water
from the mountains, an instant
connection, a language that can travel
into your memories
like a fiction, like water
from the earth, a landscape
more various than the human heart.
But she isn't human. The way her nose
comes down the center
of her face like a coin, like candle
wax, a waterfall. A beautiful
creator. A dutiful daughter.
Excitedly, she babbled, more
adorable than any brook.
Things come to a head.
They come into it. You reach
a point in your life. There is a point
in every life at which
you can see no further, a black
hole in a bucket, & so you let it
drip, clear as a window
in the water. It is important to remember
there are windows in the water.
ONLY LIGHT WHERE THE LEAVES ONCE WERE
Truth, marrow, stone, & consequence.
She didn't earn a dime of it. The light,
hammering down on the desert
from the opposite side of your
expectations as the morning shifts
to afternoon. His hat tilted low
over one eye, he was practically debonair
in his exhaustion, drunk on the feather
in his cap. She asked
who gave it to him.
Once she'd skinny-dipped with some
kind of demigod
& his daughter. She found a dog
in the water & the word
for "family" was born.
She wanted to eat
the lilies, to be filled & floating
on the water like a body.
I can see her, sun-drenched
& precise & yet, we have never met.
Love is a mystery that way,
more civil than any city, like a pilgrim
who reaches her destination
& cannot bear to stop.
BELOW HIS MONOCLE
Before the pharmacy, above the apothecary,
I lived for a spell. With broomsticks
in a closet with no name.
Along the spine of the hill, below the ashen face
of heaven, I waited for his ovine spirit
to graze my face.
She held her breath so tightly it escaped her, she lied
in the desert, like it's just so cruciform
that the vultures sitting down for dinner with
gods are like gentlemen in comparison,
cartoonish only to the hawker, the rhyme
of her cracked lips.
It is everywhere, this sack
of pronouns, holding onto each other for dear
life—its fetching beaks & blouses, boutonnières. It is dear
to glare imperially from one's mountain-palace.
If vulgar, it is vulture, valiant, a peach
and so chatty, she inhaled the words voluptuously
with a churchlike desire to conceal
her meaning. The tremendous gentleness
of that moment smothers me, divested
of its garland, its daughters, the page
holding itself together
like a life.