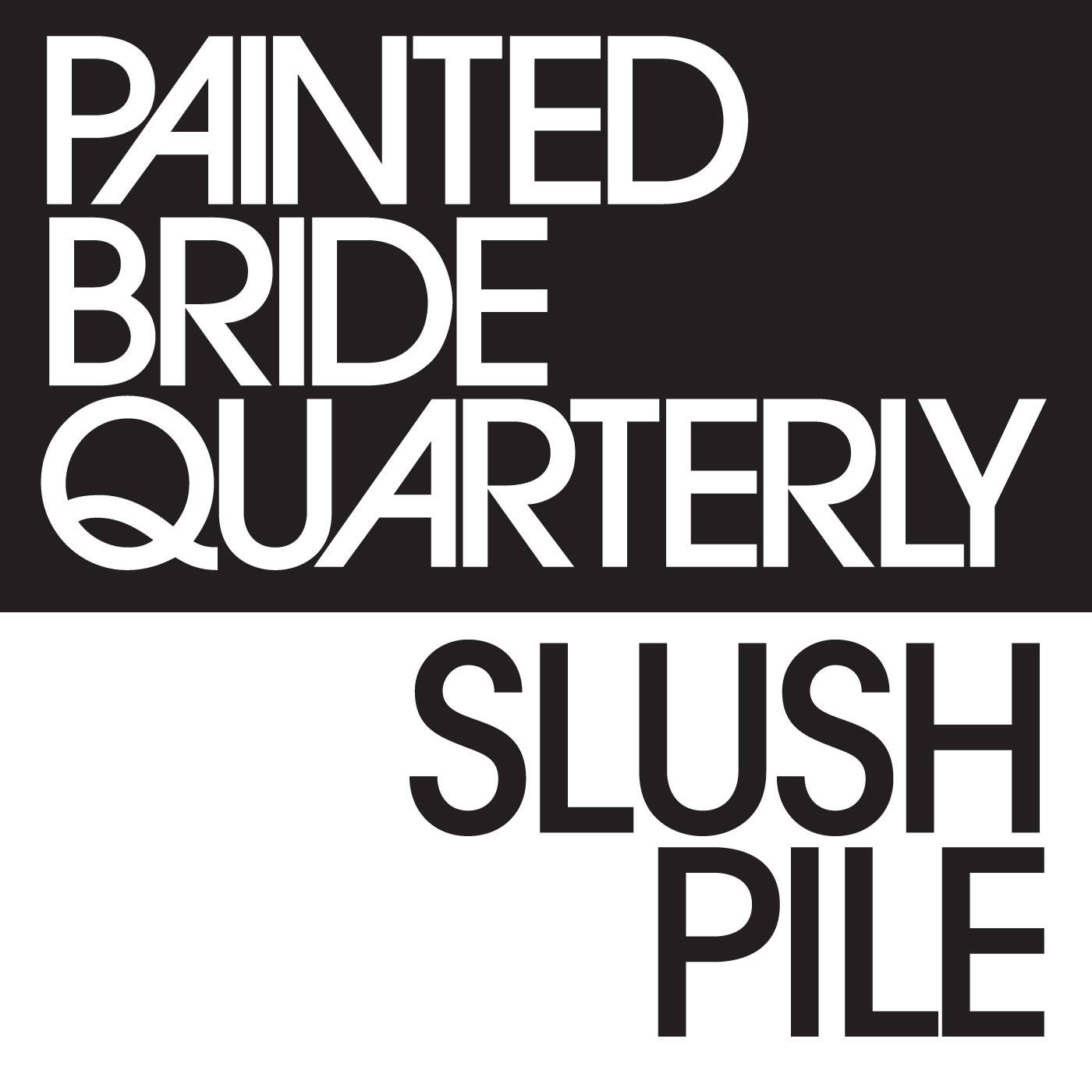 This week at the editorial table, we discuss three poems by Matthew Kelsey, "Confessions of a Giant," "Giant Gets Adopted," and "Giant Loses His Virginity." Matthew Kelsey, at 6'7", is something of a giant and, as can be gleaned from his poems, is also his own uncle…
This week at the editorial table, we discuss three poems by Matthew Kelsey, "Confessions of a Giant," "Giant Gets Adopted," and "Giant Loses His Virginity."
Matthew Kelsey, at 6'7", is something of a giant and, as can be gleaned from his poems, is also his own uncle. Kelsey has played the cello since he was 8 years old and is in his hometown's Athletic Hall of Fame. Some of his writings and recordings can be found in Bread Loaf, Pacifica Literary Review, Poetry Northwest, The Monarch Review, The Awesome Sports Project. A huge fan of puns, Kelsey has given lectures on humor and wordplay in poetry and dreams of some day founding an interactive children's poetry museum.
Kelsey's giant series is a well-constructed compilation of tall jokes, spot-on language, and imagery that make these poems come to life. Each evokes feelings of sympathy and compassion, leading us into discussion of the brilliant tension between humor and pain.  The speaker reflects on growing up, facing complicated, struggling to understand himself, and the dread and thrill of a romantic relationship. We find this giant's monologue to be surreal, funny, sad, and refreshing all at the same time. Oh, and some of us demand a book-length collection from this giant!
Tune in for the verdict! And let us know what you think about this episode on Facebook and Twitter with #GiraffePorn!
Present at the Editorial Table:
Kathleen Volk Miller
Marion Wrenn
Tim Fitts
Jason Schneiderman
Samantha Neugebauer
Sharee DeVose
Engineering Producer:
Joe Zang
----------------------------
Matthew Kelsey
Confessions of a Giant
For years I've been told to hold
myself up, to stand as tall as I am,
but the world I've come to know
rarely seems fitting. I have to take
a knee when I piss, duck when I step
in the shower. I swear
I've tried to adjust, but my limbs
cross their signals the farther they are
from my brain. My legs jerk
catastrophically. Even my love
is a violence above you all.
In order to see eye-to-eye, I must fold
on command—look at that
hunch in my shoulders from all the talks
we've shared. When they say I must
play basketball, they mean they like
to race horses. But there's distance
even in humor: when 4'10" Alison Dow
stood near teenage me and bet
she couldn't lick my nipples from there,
we never spoke again.
I never speak of the weather up here
because you don't have the language for it,
and my own alphabet
is beginning to wear me down.
Giant Gets Adopted
The morning I was adopted, I arrived
late to school. It was quarter to noon, I was
dressed to the nines, I was my own
show-and-tell. "What does it mean,
you're abducted?" Daniel asked. "Adopted,
not abducted," I said. "And I'm not
really sure." I had already lived
with my adopted parents for years.
"Do you have new siblings?" Emily asked.
"Sort of," I said. "I was adopted
by my grandparents, so now I'm my own
uncle." "What?!" some exclaimed. "Gross!"
cried others. Everyone looked so confused.
I wasn't sure what to say next,
so I thought of what my grandma would say
and continued, " It means my dad keeps the child
support he owed, and a co-sign fee for a bill.
Also, he's not allowed to visit anymore,
which is good, because I'm too big to hide
under my bed." "Wait," said Nicole,
"You mean you were sold?!" At this point,
Mrs. Charles frowned, said time was up
for show-and-tell. The students returned
to their cursive in silence. I asked if I could go
to the bathroom. Later that night,
I entered Grandma's room while she was reading
and sat at her feet. "Nothing actually changed
today, did it?" I inquired. "Oh, honey. Yes,
and you'll grow to understand how."
Giant Loses His Virginity
I was trying to be romantic. My parents had left
the house for the night, so I set a table
in the yard. I decked it with flowers,
a thank you card, a small branch
from my favorite tree, and not just one
red cinnamon Yankee candle
but three. I stopped just short
of fetching flutes for champagne.
I was trying to be a gentleman,
but wasn't about to take any chances,
so I cooked a five course meal
and whipped up two desserts. This was barely enough
for me, but tonight was only about
my love. Once we put a dent in the food,
the time had come. We went to my room.
Not having had access to porn, let alone
giant porn, and being that I was just too large
for the world of birds and bees, I had turned to giraffes
for sex ed, for cues on how to begin. "Here," I said,
"please urinate on my bed." Then I bent
down especially low to avoid
a heart attack, and brayed, and peeled
back my lips. No sooner had my mind begun
to wander to the Vegas strip
destroyed by 50 Foot Woman Allison Hayes,
than it was over. We looked up at glow-in-the-dark
stars stuck to the ceiling. I was trying
to be sensitive, so I sweetly whispered
nothing into her ear.